The answers to your questions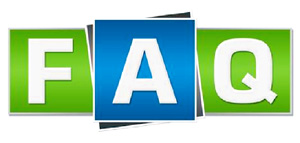 Q
1- When should I have my ink cartridge refilled?
As soon as you have finished your last printing, we suggest that you bring your cartridge back to us within the next 3 or 4 days, in order to avoid blocking your cartridge and that it cannot be refilled.
Q
2- Can I have an ink cartridge filled indefinitely?
No, because after several refills, your ink cartridge contains a sponge which becomes too soft in most cases and loses its effectiveness. In addition, the filter inside your cartridge, the electronic contacts and the print head wear out. Your filling center will tell you when to dispose of your ink cartridge. You will then be able to purchase a recycled or new ink cartridge.
Frequently heard comments:
I already had my ink cartridge refilled elsewhere and I had problems such as ...



Q
3- Blocking of my ink cartridge after a week of use!
An improperly cleaned ink cartridge can cause this problem. A brief look at the filling locations will answer this question. Indeed, several badly equipped places (manual refills) cause this problem by overloading the ink cartridge. Simply put, they put too much ink in your cartridge and block the ventilation chamber.

Q
4- My ink cartridge has run into my printer. Why ?
An ink cartridge can only hold a certain volume of ink. It all depends on the size of the sponge inside. By inserting too much ink into your sponge, the cartridge becomes saturated and leaks.

Q
5- How can you be sure that you have the right amount of ink in your cartridges when you refill them or when you buy recycled cartridges?
All our recycled or refilled ink cartridges have a maximum (when refilled) and minimum (when empty) weight. The emptied, cleaned, and refilled cartridges are weighed respectively to be certain of having the weight designed for them (let us be sure that they make the weight). We indicate the number of milliliters on each cartridge.

Q
6- Why is there such a large price variation from one distributor or recycler of laser cartridges to another?
Some distributors or recyclers offer recycled cartridges or refill without changing or checking the components. In some cases they will only replace the drum because this part is visible. They only fill by injecting dry ink (Powder or Toner) into it.
This allows these merchants to offer competitive prices. However, the quality of the product will undoubtedly be lower, not allowing you to print the number of copies according to the initial capacity of the cartridge. These cartridges could corrupt or block and damage your printer.

Q
7- How do you know if a recycler is doing the right job?
By asking him the following questions:
How long has your business been in business?
What is the (written) guarantee on my recycled product?
What parts are you replacing?
What will be the potential of his pagination?
Will it be of normal capacity or higher?
Do you provide proof of printing of my cartridge (Test)?

Q
8- Why is it necessary to completely empty the content of the used cartridge and replace the parts?
Many non-serious traders just drill a hole and inject powder or toner and then plug the hole with glue or a plaster.
This is common but has the effect of reducing the efficiency or quality of your prints. In addition, each time you print, residue builds up and clogs the waste container provided for this purpose. This causes the waste container to be overfilled, contaminating your cartridge and thereby reducing its effectiveness.
This is why it is necessary to clean and change all the parts at each cycle. Remember that the original manufacturers did not design their products to be reusable. It is therefore essential to do business with competent people like Technika technicians.

Q
9- What is a cycle?
The cycle is determined by the number of copies identified by the original manufacturer, or the life of the cartridge, from start to finish. Example if it is designed to carry 5000 pages at 5% coverage this designates its cycle.

Q
10- What is my guarantee that Technika cartridges will satisfy me?
Top quality work from each cartridge.
A complete and systematic industrial cleaning of each cartridge
All usable components are replaced.
The replacement parts are of superior quality.
Several years of research and development to our credit.
Superior ink quality.
Proof of printing in each package.
All of these measures have the effect of guaranteeing an equal print quality from the beginning to the end of your cartridge cycle, thus providing optimum performance.
We have a return rate of less than 1%.
Finally Technika offers you: "100% satisfaction guaranteed"

Q
11- Why trust Technika?
Because we are a serious, conscientious, specialized and professional company with the sole objective of satisfying our customers as adequately as possible. All of our products are guaranteed against all defects.