The benefits of being part of the Technika team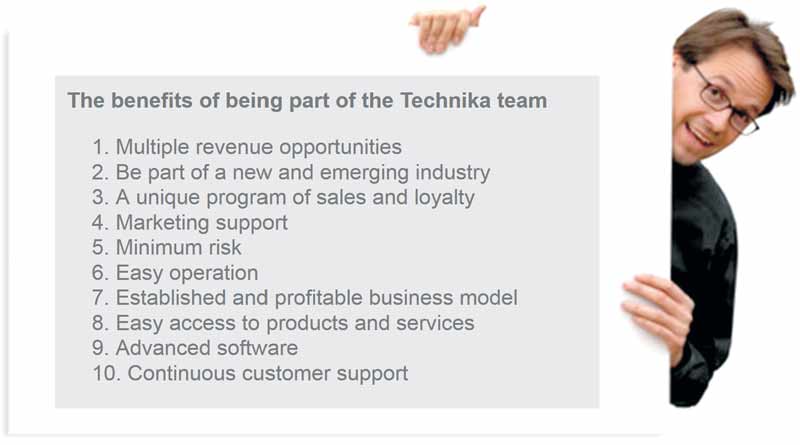 Technika Inkjet stands out as a Canadian leading company in the industry of ink cartridges and laser. All of our equipment, machinery and products are of the highest quality to achieve a key objective: to ensure that our customers are satisfied.
Q Is there a demand for your products and services ?
Yes, we have a high demand because our customer base is constantly growing. In fact, by teaming up with us, you will have access to your online sales statistics.
Q Is Technika staffs meets the qualifications for running a network of distribution ?
Yes, our management team has over 30 years of expertise in the field of retail trade.
Q What are the terms and details of the costs to be reseller or distributor ?
In order to obtain costs, contact us by phone at: (450) 663-3332 or email at info@technika.ca

We can not make a decision for you,
but we can help you make a well-informed decision for a job on your own.